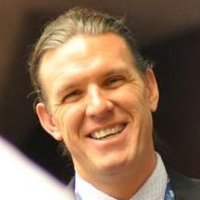 Jonathan Harvey talks to Nick Ashton Hart, International internet-related public policy leader.

Areas of discussion:
How will negotiations impact on the WTO?


Is it realistic to think the UK should operate on WTO rules?
What can UK Businesses learn about how the WTO works?

Governments from around the world are gathering for the WTO MC11 Ministerial Conference in Buenos Aires in December. What can we expect?
How can the UK private sectors help facilitate progress?
We are now broadcasting to over 130 countries worldwide from Sri Lanka to the USA, so if you would like to come and speak on a topical world business issue, please let us know by emailing press@iccwbo.uk.
To keep up to date with news and updates at the ICC United Kingdom, follow us on Twitter!