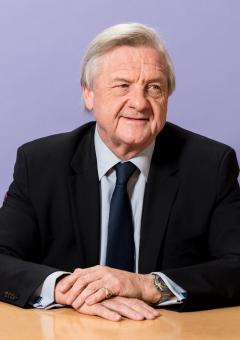 Robert Kelsey talks to Sir Michael Rake, Chairman of the ICC United Kingdom, and Paul Drechsler, President of the of the Confederation of British Industry (CBI).
Areas of discussion:
Why is the G20 important for businesses, and how given Brexit, can the UK make the most of this forum?

What are the CBI and ICC doing to support both UK and international companies at the G20?

In two weeks' time governments from around the world will gather in Buenos Aires for the 11th WTO Ministerial Conference, what should be the outcome of this conference?

How much of a priority is the WTO to CBI members?

From a global policy point of view, what should UK companies be doing to prepare for next year, and potentially a hard Brexit?



We are now broadcasting to over 130 countries worldwide from Sri Lanka to the USA, so if you would like to come and speak on a topical world business issue, please let us know by emailing press@iccwbo.uk.
To keep up to date with news and updates at the ICC United Kingdom, follow us on Twitter!